An Extension of Your Operation
How We Do CRM and BPO Better
TSI believes that every good business can be even better. We are constantly refining our
services and offerings to ensure that our clients' companies are reaching their greatest
potential. For your CRM needs, we have more than 20 years of customer contact experience across a wide-range of industries. If business process outsourcing is a priority, we have a track record of committing to innovation and a reputation for leadership in compliance and data security.

In any case, you will work with a dedicated account manager from engagement to
implementation and ramp to steady state operations—ensuring success from the
very moment our partnership begins.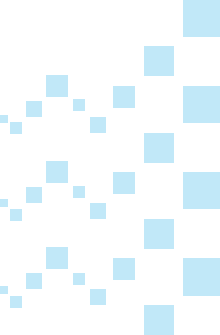 Global Scale
TSI has operations in the Philippines and a market-leading presence in India. Coupled with our significant coverage in the United States, we provide our clients with the flexibility of truly global solutions.
Workforce & Performance Management
Our tactical approach and use of a robust eWFM application allows us to effectively forecast labor requirements and build and manage staff schedules to ensure excellent customer service.
Industry-Leading Talent
Our award winning training and development program was recently awarded the highest rank for the ARM industry. We were recognized for our steadfast dedication to continuous employee learning and development, our agility and innovation in delivering a training program in response to the pandemic, and our passionate commitment to the current and future success of our people.
Full Suite of Services
We provide customers with solutions to meet their business needs from customer billing communications, default aversion, collections, business process outsourcing, first party CRM, credit bureau reporting, and bankruptcy and legal processing.
Omni-Channel Capabilities
Based on the consumer channel preference, we use both tools and smart decisions in a compliant manner to determine how and when to engage with the consumer. The marriage of traditional and digital techniques provides our customers with a complete comprehensive solution, optimizes outreach, improves productivity and drives increased revenue.
Compliance & Data Security
Compliance & Data Security Compliance and information security are strategic to TSI. Compliance is embedded in our culture and we have a track record of maintaining the industry's highest standard of excellence.
TSI Success, By The Numbers
268M
VERIFICATIONS
Data capture/ verification from scanned images
20M
VALIDATIONS
Workflow or system Business Rule rejections
3.5M
CALLS
Inbound calls handled for customer service
600K
EMAILS
Received and responded to
3.7M
DOC LOGGING
Document and check logging and processing
6.1M
OPEN ITEMS
Exceptions processing
.1M
CHATS
Chat for tier 1 and 2 support
6.0M
OTHER
Various other processes