Enhanced & Optimized Accounts Receivable Management
Diverse Solutions for Effective Accounts Receivable Management
TSI's goal is to provide you with better ways to manage your receivables, ultimately lessening the amount of debt on your books and minimizing your volume of charged-off accounts.
Our Specialty Solutions are just that. With better ways to manage your loans, portfolios, liquidity projections, and self-service collections, TSI can customize services for you, for effective AR every step of the way.
At your service:
Portfolio & Agency Management
ARM Consultancy & Optimization
Student Loan Servicing
Rocket Receivables Self-service Platform
TSI Specialty Services
Portfolio & Agency Management
TSI's nearly 50 years of collections experience uniquely positions us to more comprehensively manage debt portfolios of all shapes and sizes. Through the development of custom liquidity curves, insightful performance reporting, and dynamic contact strategies, we're able to ensure our clients a maximum return on their portfolio.
By partnering with TSI's portfolio management team, you can repurpose or eliminate the significant resources required to effectively maintain a compliant, in-house, post-charge off strategy.

Accounts Receivable Management Consultancy & Optimization
Identifying and seizing opportunities to create a more efficient back office can be the difference between missing and exceeding your revenue goals.
Allow TSI's team of Accounts Receivable Management (ARM) consultants to re-engineer your existing ARM processes, and collaboratively, we will identify unnecessary or redundant resources, and a strategic plan to optimize your receivables operations and cost savings.

Loan Servicing with University Accounting Service
UAS, a wholly owned subsidiary of TSI, provides loan servicing solutions to a range of lenders, from institutional asset managers to community credit unions, as well as a variety of higher education institutions across the U.S and abroad.
As lending evolves, it has become critical to have advanced reporting and business intelligence capabilities at your fingertips. Our proprietary platform effectively monitors portfolios, identifies future enhanced repayment opportunities, and streamlines your organization's loan servicing operations. Utilize UAS Connect and experience the future of loan servicing.

Rocket Receivables – Self-Service Debt Collection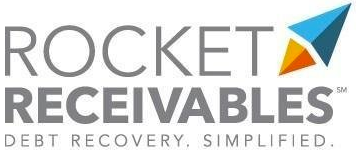 Looking for a self-service collection solution? Look no further than Rocket Receivables, TSI's two-stage solution that boosts cash flow and gives you total control of your accounts receivable.
Developed to meet the needs of businesses of any size and scale, Rocket Receivables pairs an intuitive browser-based platform with the expertise and resources of TSI.