A Proactive Approach to Debt Recovery with Early Intervention and Demand Letters for Payment
Your First Line of Defense
Time is not on your side when it comes to accounts receivable management. With our accounts receivable communications solutions, you're able to get out in front of your customers before delinquency becomes an issue. Let TSI's Payment Reminders be the first line of defense against charge-offs.
Early Intervention is Crucial
For every day that passes without seeing a payment from a customer, the likelihood of you collecting on that account decreases exponentially. You and your customers deserve a different approach to accounts receivable management.
That's why TSI doesn't default to collections. We concentrate our efforts early on to prevent delinquency, minimize defaults, and maximize the cash flow injected back into your business.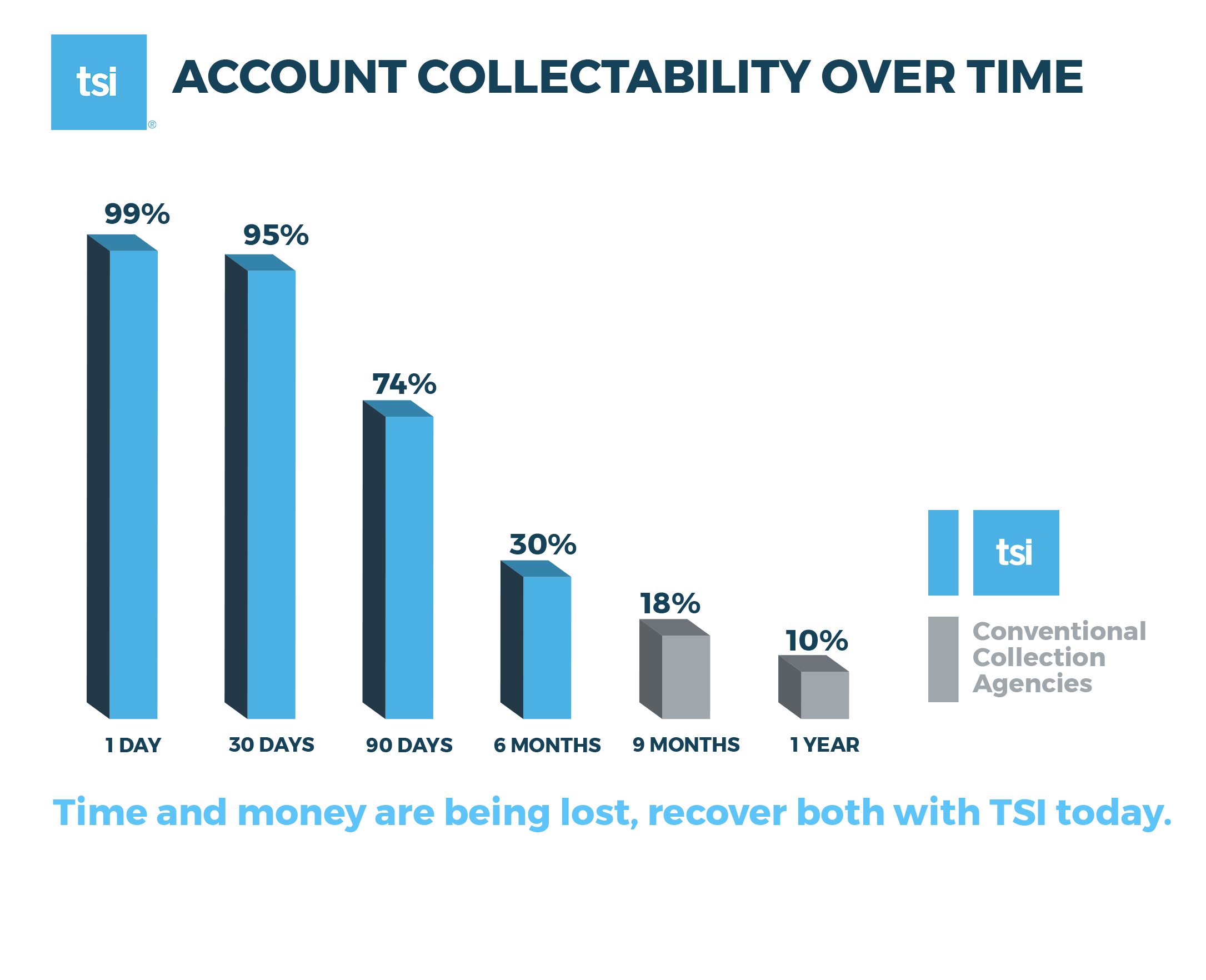 Pre-Charge Off Recovery Services
Payment Reminders: Calls and Demand Letters for Payment
We reach your customers for you, in your name or ours. TSI's multi-channel approach affords your customers more options to swiftly resolve past due obligations. Friendly reminders of overdue payments generate immediate results while providing your customers with a positive, painless experience.
Features
The right message, to the right customer, at the right time with TSI's predictive data analytics platform
Fully customized contact approach with first-party and third-party ARM options
A self-service portal that makes paying easier for your customers
A customer-centric and empathetic approach that maintains valuable customer relationships and keeps your brand integrity intact
Maximized cost savings with TSI's global (onshore, nearshore, or offshore) delivery-model option