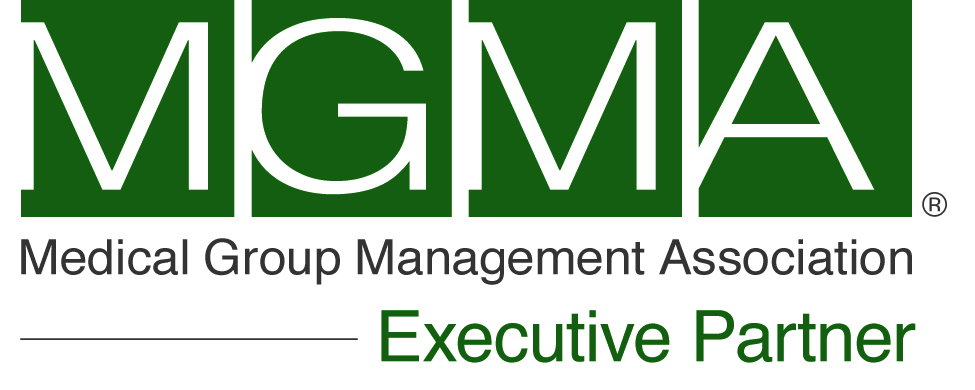 Your healthcare collections leader; 
Collect more and save with TSI.
Save money with our low, flat-fee pricing and 44% recovery rate
Save time using our easy, integrated technology solutions compatible with nearly all A/R systems
Save patient relationships with our proven diplomatic approach
TSI, a MGMA Executive Partner and past MGMA®AdminiServe® partner since 1998, is proud to offer MGMA  members a cost effective and easy way to consistently and systematically remind patients to pay their outstanding bill as well as helping practices and practitioners take action on slow paying accounts. We have recovered over $500 Million for MGMA  members at an average cost of 6%. For every one dollar an MGMA member invests with us, we return $16.
As the leader in compliance, TSI has been on the forefront of the collections industry since 1970. We understand the ever-changing collection laws and regulations including; HIPAA, FDCPA, CFPB, PCI, TCPA as well as state and municipal laws and how to protect our clients. TSI will collect the most for you while maintaining your patient relationships. With three customizable services, we are the solution for all of your A/R needs.Let us be your trusted partner.
Our MGMA clients enjoy these benefits:
 15:1 ROI
Specializing in collecting for the medical industry
Special pricing for MGMA members
TSI is the only profit recovery company designated as an MGMA® Executive Partner, the MGMA's preferred supplier network.
The Medical Group Management Association® (MGMA®) helps create successful medical practices that deliver the highest-quality patient care. As the leading association for medical practice administrators and executives since 1926, MGMA helps improve members' practices through exclusive member benefits, education, resources, news, information, advocacy and networking opportunities, and produces some of the most credible and robust medical practice economic data and data solutions in the industry. MGMA advances the profession of medical practice management with its industry-leading board certification and Fellowship programs through the American College of Medical Practice Executives. Through its national membership and 50 state affiliates, MGMA represents more than 33,000 medical practice administrators and executives in practices of all sizes, types, structures and specialties. MGMA is headquartered in Englewood, Colo., with a Government Affairs office in Washington, D.C.
See how TSI has helped MGMA members:
Women's Health Group
Tulsa, OK – Women's Health Group experienced a high number of outstanding accounts and increased delinquency among accounts receivables; now with TSI, an MGMA® Executive partner, the practice has reduced their DAR without having to hire another employee.
Utica Women's Specialist
Tulsa, OK – Women's Specialty Practice has little time to make collection calls for themselves; saves time with TSI flat-fee service and pleased with return on investment.
Learn more about the MGMA
CLICK HERE FOR OUR MEDICAL BENCHMARK STUDY
Contact Us
To learn more about TSI and our services, please fill out the form below. If you would like to speak with a Representative now, call us at 866-739-2398.
Please know that TSI will not sell or provide your information to outside companies. By choosing to contact us, you are taking the first steps towards recovering your practices money and increasing cash flow!
* Required